Motor grader
A grader, also commonly referred to as a road grader or a motor grader, is a construction machine with a long blade used to create a flat surface during the grading process. Although the earliest models were towed behind horses or other powered equipment, most modern graders contain an engine so are known, technically erroneously, as "motor graders". Typical models have three axles, with the engine and cab situated above the rear axles at one end of the vehicle and a third axle at the front end of the vehicle, with the blade in between. Most motor graders drive the rear axles in tandem, but some also add front wheel drive to improve grading capability. Many graders also have optional attachments for the rear of the machine which can be ripper, scarifier, blade, or compactor. In certain countries, for example in Finland, almost every grader is equipped with a second blade that is placed in front of the front axle.
2. Features advantage:
Good flexibility and maneuverability, low fuel consumption, high construction efficiency, large digging force, comfortable driving environment and wide range of application.

3. Characteristic:
(1) Power drive flexible suspension damping;
(2) Dual-pump combined technology, flow expanding steering, guide control;
(3) The frame of the high strength adapts to the heavy load condition;
(4) Working mechanism lightens the unloading impact greatly;
(5) Hydraulic wet brake ensures the safe and reliable operation and travelling;
(6) The adjustable instrument panel contributes to the best operation position;
(7) Intelligent electronic monitoring system could monitor the operation condition of the machine accurately.

(8) Convenient maintenance
With integrated oil filling, the service person could access to the maintenance point from the ground, featuring higher efficiency.
The side plates of the shield and rear shield are opened easily, and it is convenient to check the engine and parts, and daily maintenance.

4. Working on various Earth construction projects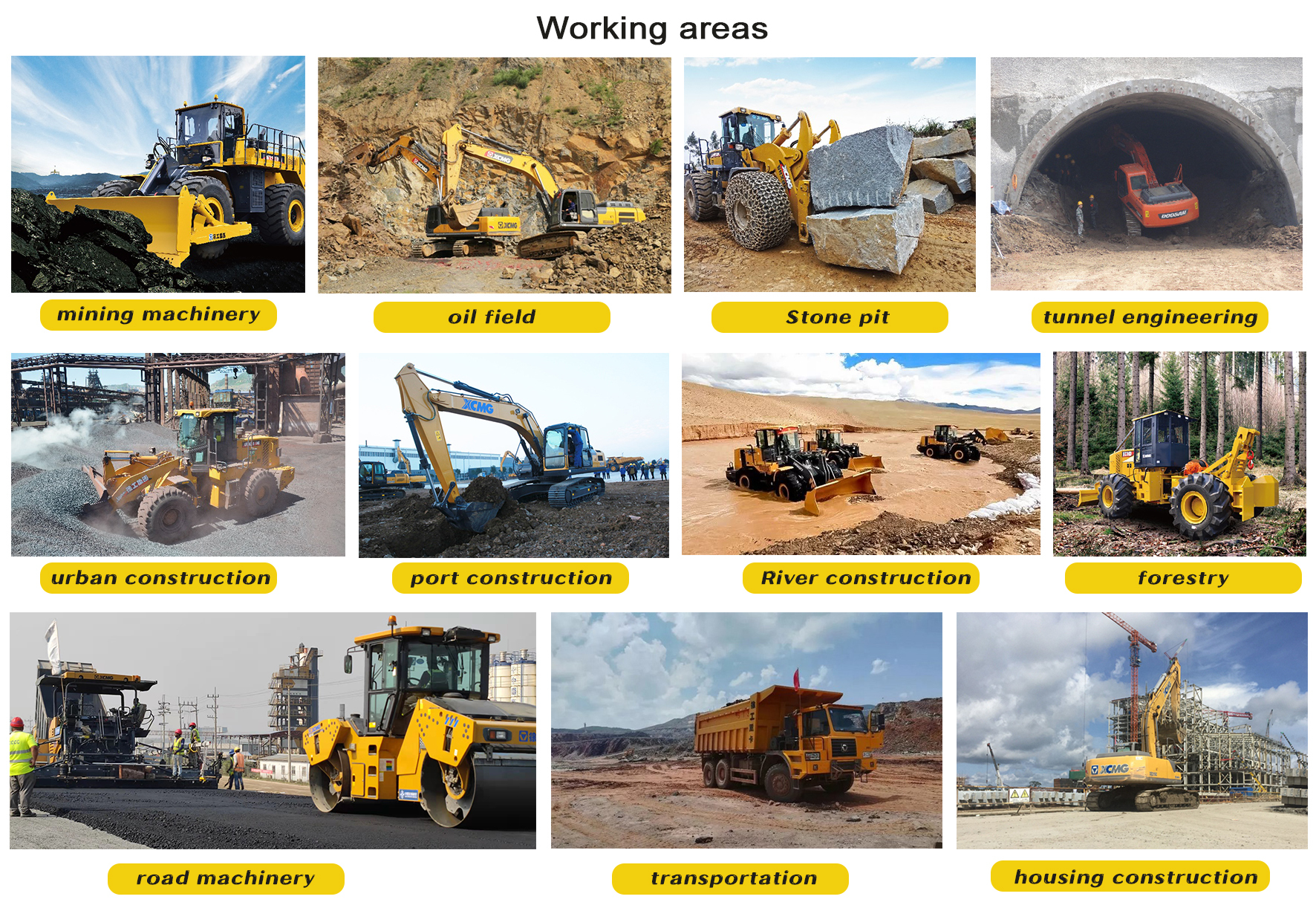 -----------------------------------------------------------------------------------------------------------------
Why choose RAYGOO GROUP
1. Quality assurance
2. Multi-currency payment ( RMB / USD / EUR) & Multi Payment team: T/T, L/C at sight....
3. Cheap shipment costs, Rich container package & Fast shipment:
Raygoo group cooperated with many shipping company many years, which can get the cheapest ocean freight with latest shipping date, even whole shipping tracking.
4. Long-term spare parts support:
Since 2015, in order to effectively solve our customers spare parts demand, we built a spare parts department, which get high speaking feedback from our clients.
5. Long-term technical service support:
We have a professional technical team which provide technical support for our domestic or oversea clients. If clients have some technical problems which can't deal with it by self, we can provide video support or door to door support.
6. Door and door service:
Till now, we can support door and door assembling service if they can't assemble it when container arrived in some countries,such as Philippines, Zimbabwe, Mozambique, Kenya, Cambodia, Indonesia.... If the quantity is large, even can provide engineer indoor support.
7. Rich brands:
As we worked on construction machines more than 15 years, which already build nice strategic relationship with world brand company for competitive price and quality.support
Sorry, there are no related products !